Camel Wool Rug | Natural + Charcoal/Cream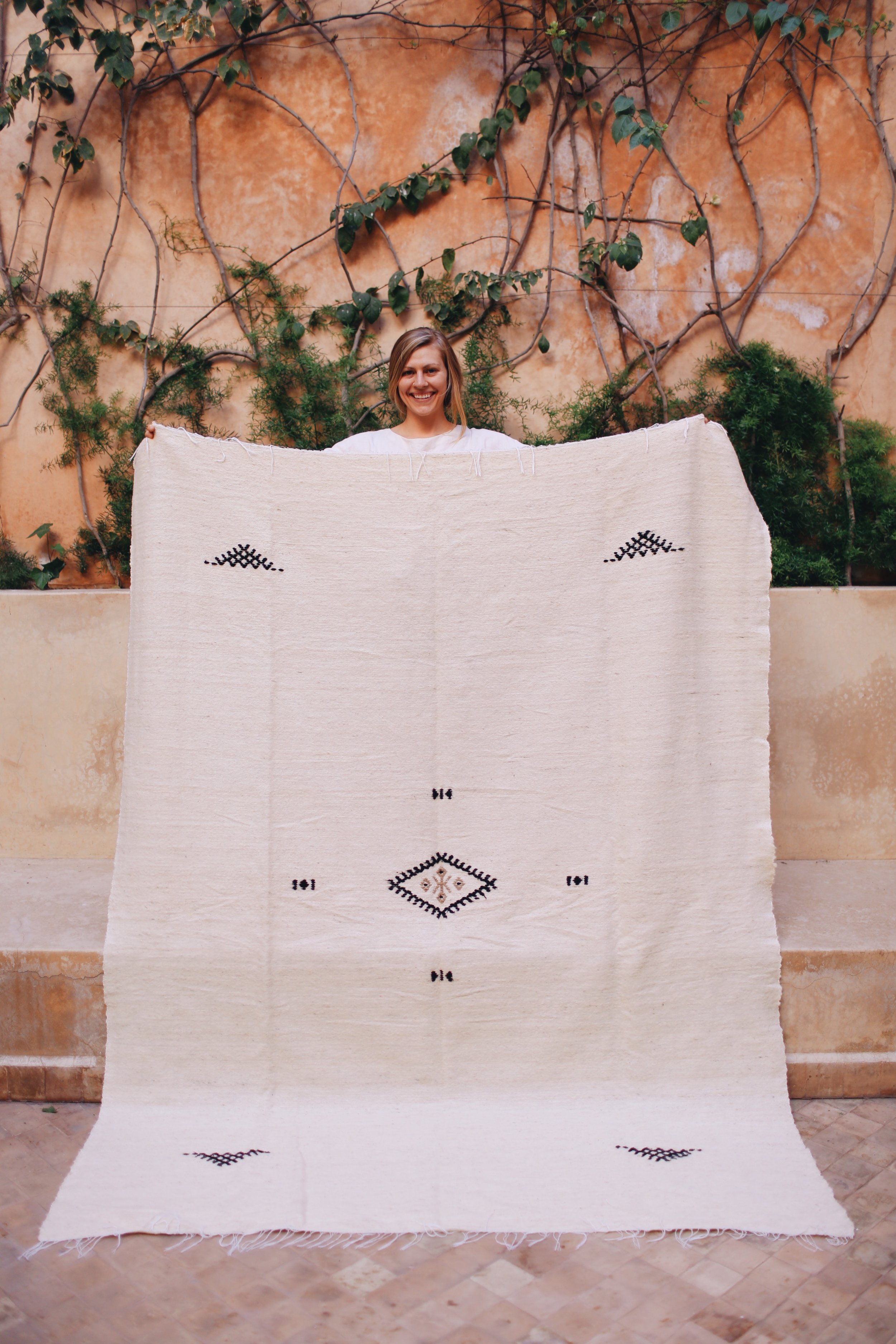 Camel Wool Rug | Natural + Charcoal/Cream
Hand-woven in Morocco on traditional wooden looms, we source our wool rugs in small batches directly from the craftsmen. Made from a luxuriously soft mix of camel and sheep's wool with a cotton weft, the Atlas is an heirloom-quality rug or blanket.
White cream wool with charcoal toned Berber patterns and an earth colored center -
Handmade in Morocco;
each piece is unique.
Size: 89x72 inches